Novella Series 1, tome 1, une des trois novellas 40K de la série. C'est en semi-poche à 4 €.
Présentation:


==> The Bloodied Rose Trade Paperback

From the blasphemy of the fallen… Our Emperor, deliver us. At the edge of the Imperium sits the fetid jungle world of Lautis. Amidst the creeping foliage and ancient monuments, a horror is rising. From the depths of a crumbling cathedral come bloodied nightmares, intent on fulfilling their dark purpose by any means necessary. Only one thing stands in their way: the wrathful, holy fire of the Adepta Sororitas. Filled with the light of the Emperor, Sister Superior Augusta and her squad are a force to be reckoned with. They are here to purge the darkness from Lautis with prayer and bolter, and nothing will stop them. But the things that dwell in the darkness aren't afraid. Augusta must put her trust in her Battle Sisters and lead them into the shadows of the crypts in search of the truth. Faith and fire are powerful weapons, but will they be enough to defeat the sinister powers that lurk in the deeps?


Du blasphème des déchus… Notre Empereur, délivre-nous. En marge de l'Imperium se trouve le monde-jungle de Lautis. Sous les frondaisons envahissantes, dans d'antiques monuments, une horreur se réveille, car là gît une cathédrale en ruines et un sombre pouvoir exsude de ses cryptes, animé par un but insondable et irrépressible. Seuls remparts contre cette horreur, le feu et la foi d'une escouade de sœurs de bataille de l'Adepta Sororitas. Forte de la lumière de l'Empereur, la sœur supérieure Augusta et son unité sont une force à la hauteur, venue purger la noirceur de Lautis par la prière et le bolter. Rien ne les arrêtera, mais ce qui leur fait face ignore la peur. Augusta doit être confiante et conduire ses sœurs de bataille dans les cryptes pour dévoiler la vérité. La foi et les flammes sont certes puissantes, mais suffiront-elles à défaire ce qui se terre dans les profondeurs?

120 pages • Novembre 2018 • ISBN ?????? • Illustration par ????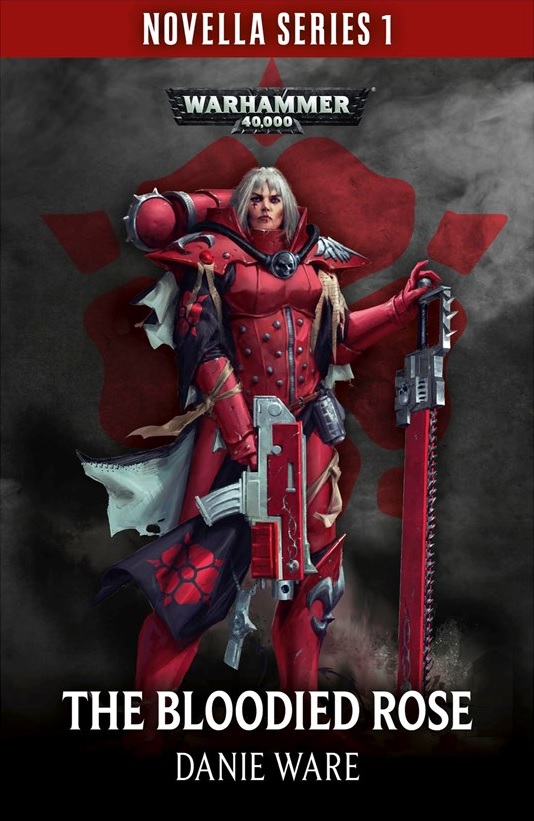 Nico.

Admin






Messages

: 9290


Age

: 30


Localisation

: Perugia



---
Permission de ce forum:
Vous
ne pouvez pas
répondre aux sujets dans ce forum