Novella Series 1, tome 8, une des quatre novellas AoS de la série. C'est en semi-poche à 4 €.
Présentation:


==> The Red Hours Trade Paperback

At the bleeding edge of Chamon sits a lone outpost: The Grave of Heroes. Once a great fortress, it's now no more than a thinly disguised prison for soldiers the armies of Sigmar would rather forget. Into this oubliette comes Byrun Hess, disgraced Captain of the Sigmarite forces, who finds himself buried in a dead-end posting with a tiny garrison, ranging from the undisciplined to the almost heretical. While Hess attempts to instill some measure of discipline, one of Chamon's brutal shardstorms quickly shifts his priorities to simple survival. Things go from bad to worse when the garrison's Warden is viciously murdered in a bloody scene that shows signs of dark sorcery, and tempers flare as the survivors accuse each other of the crime. Not sure who to trust, Hess' disquiet is compounded by the chilling discovery of a newly exposed ancient vault in the mountainside that once confined a terrifying supernatural force – the likes of which these mortals have never seen before.


Aux extrêmes confins de Chamon se trouve un avant-poste solitaire: le Tombeau des Héros. Cette ancienne forteresse n'est désormais guère qu'une geôle à peine déguisée pour les soldats que les armées de de Sigmar préfèrent oublier. Cette oubliette accueille Byrun Hess, capitaine en disgrâce des forces de Sigmar, limogé à ce poste perdu à la garnison minuscule composée d'insoumis voire de quasi-hérétiques. Alors que Hess tente d'instiller quelque discipline, une des brutales tempêtes d'éclats de Chamon rend toutes ses préoccupations accessoires, et il n'est plus question que de survivre. Les choses empirent quand le responsable de la garnison est sauvagement assassiné d'une façon qui suggère quelque ignoble sorcellerie, et les rescapés s'accusent mutuellement du crime. Faute de savoir à qui se fier, Hess est d'autant plus inquiet qu'à flanc de montagne vient d'être mise au jour une ancienne crypte où était confinée une force surnaturelle – d'un genre que les mortels présents n'ont jamais rencontré.

120 pages • Novembre 2018 • ISBN ?????? • Illustration par ????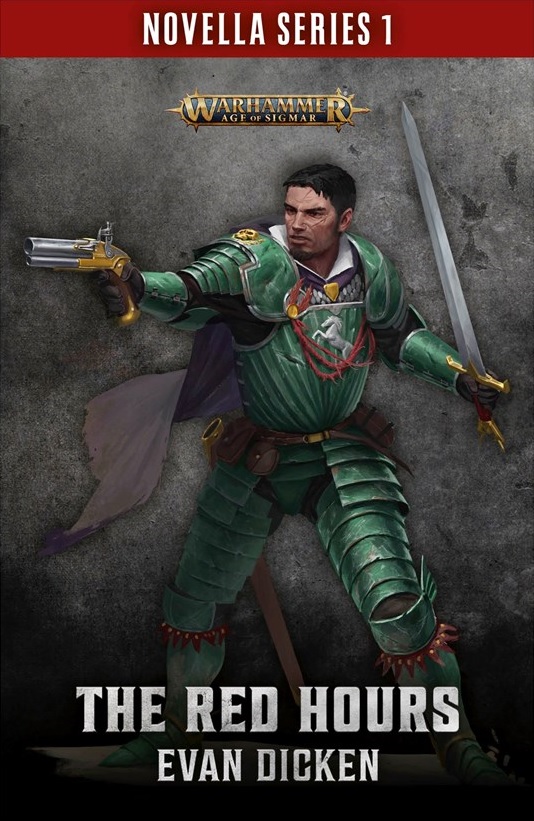 Nico.

Admin






Messages

: 8864


Age

: 29


Localisation

: Perugia



---
Permission de ce forum:
Vous
ne pouvez pas
répondre aux sujets dans ce forum