Uniquement en édition limitée à 120 € pour le moment ! Aucune idée de quand la version normale sortira. Je ne ferai donc pas de retour avant qu'il ne sorte dans ce format, sachant qu'il sort en VF en janvier.
Présentation:


==> Spear Of The Emperor Hardback

The scattered worlds of the Elara's Veil nebula were once protected by the oath of unity sworn by three mighty Chapters of the Adeptus Astartes. The Star Scorpions were undone by flaws in their genetic coding. The Celestial Lions were ravaged by the Inquisition for sins they did not commit. Now, after hundreds of years, only the Emperor's Spears still keep their vigil. They are barbarian watchmen against the Outer Dark; bloodied but unbroken in their long duty.

Amadeus Kaias Incarius, a brother of the Mentor Legion, is commanded to cross the Great Rift and assess the Spears' war-readiness, only to be drawn into the chaotic plight of a depleted crusade on the Imperium's benighted frontier. The decisions he makes, far from the God-Emperor's light, will decide the fate of the war-torn Chapter.


Les mondes dispersés de la nébuleuse du Voile d'Elara étaient autrefois protégés par le serment d'unité juré par trois puissants chapitres de l'Adeptus Astartes. Les Star Scorpions ont été défaits par des défauts dans leur codage génétique. Les Celestial Lions ont été ravagés par l'Inquisition pour des péchés qu'ils n'ont pas commis. Maintenant, après des centaines d'années, seules les Emperor's Spears gardent toujours leur vigilance. Ils sont des gardiens barbares contre l'Outer Dark; ensanglantés mais ininterrompus dans leur long devoir.

Amadeus Kaias Incarius, un frère de la Mentor Legion, a reçu l'ordre de traverser la Grande Faille et d'évaluer l'état de préparation des Spears, avant d'être plongé dans le chaos d'une croisade épuisante sur la frontière de l'Imperium. Les décisions qu'il prendra, loin de la lumière de l'Empereur-Dieu, détermineront le sort du Chapitre déchiré par la guerre.

352 pages • Décembre 2018 • ISBN ?????? • Illustration par ????


On n'a pas encore la cover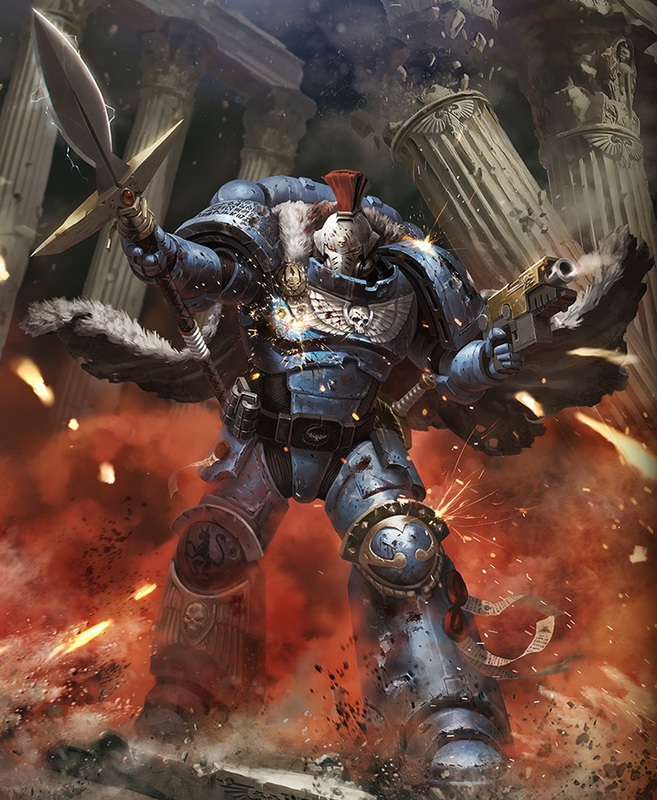 Contenu de l'édition limitée:
- Magnetic presentation box
- 352-page hardback novel
- Includes a preface, additional short story 'The First Primaris' and afterword
- 16-page background book with lore about the Emperor's Spears
- Transfer sheet with icons for the Chapter to use on your Citadel miniatures
- Chapter Trait rules card to use in your games
- Metal coin to use as an objective marker
- Coloured enamel pin badge
- Bookmark designed to look like a purity seal
- Three A5 art prints
Spoiler:
Artwork:
Spoiler:



Nico.

Admin






Messages

: 8772


Age

: 29


Localisation

: Perugia



---
Permission de ce forum:
Vous
ne pouvez pas
répondre aux sujets dans ce forum