Anthologie d'histoires courtes en rapport avec les personnages de la trilogie.
Présentation:


==> The Horusian Wars: Divination Hardback

Myriad are the cohorts of the Inquisitor Covenant. As he struggles to unpick the plans of the mysterious and deadly 'Triumvirate', he must use every weapon in his arsenal and every resource at his disposal. These are the men and women who follow his iron example, his closest agents, psykers and killers. Every tool is necessary in the war against Chaos and herein are eleven tales of such gifted, devout and sometimes terrifying individuals. Heed their stories, their origins, their bleakest moments and their greatest triumphs. What destiny has in store in the end none can say for sure, all we can do is turn the card and see what fate decrees...


La Myriade est la cohorte de l'Inquisiteur Covenant. Alors qu'il s'efforce de décrypter les plans du mystérieux et meurtrier «Triumvirat», il doit utiliser chaque arme de son arsenal et toutes les ressources à sa disposition. Ce sont les hommes et les femmes qui suivent son exemple de fer, ses agents les plus proches, ses psykers et ses assassins. Chaque outil est nécessaire dans la guerre contre le Chaos. Onze récits de tels individus doués, dévots et parfois terrifiants sont racontés. Écoutez leurs histoires, leurs origines, leurs moments les plus sombres et leurs plus grands triomphes. Ce que le destin réserve en fin de compte, personne ne peut le dire avec certitude, tout ce que nous pouvons faire est de tourner la carte et de voir ce que le destin décrète ...

320 pages • Octobre 2019 • ISBN 9781789990669 • Illustration de ?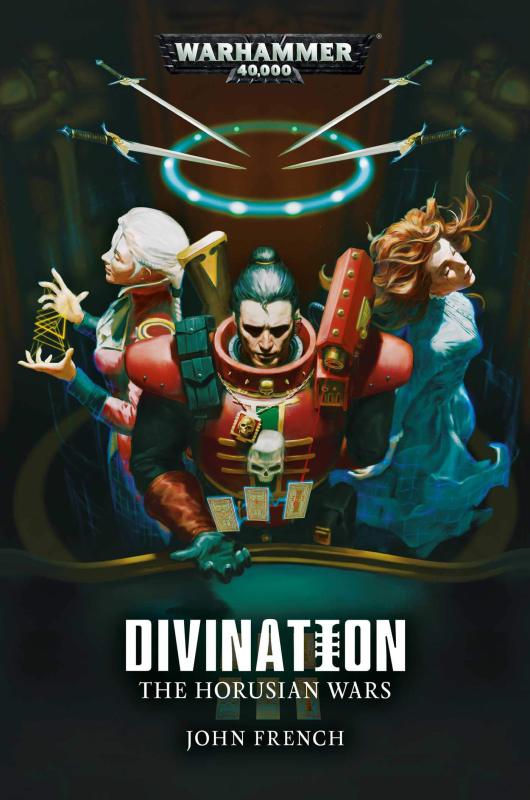 Contenu:
The Absolution of Swords
The Knave of Stars
The Mistress of Threads
The Circle of the Sword
The Spirit of Cogs
The Thief of Chalices
The Maiden of the Dream
The Purity of Ignorance
The Son of Sorrows
The Father of Faith
The Blessing of Saints



Nico.

Admin






Messages

: 9022


Age

: 29


Localisation

: Perugia



Sujets similaires
---
Permission de ce forum:
Vous
ne pouvez pas
répondre aux sujets dans ce forum