De puis ce mois est disponible en anglais un gros omnibus de 640 pages (25 €) intitulé
Necromunda Omnibus 2
.
Il inclut 3 romans complets et 5 nouvelles.
En voici une brève présentation :


==> NECROMUNDA OMNIBUS 2

In the nightmare underworld of Necromunda, gangs clash in desperate battles to increase their standing with the decadent families who occupy the spire of their teeming hive city.
About the book

This omnibus edition includes three full novels as well as five short stories by Jonathan Green featuring the mysterious bounty hunter Nathan Creed and a novella by Simon Jowett.

* Fleshworks - Lucien Soulban:Uriah Storm faces a small problem in getting hold of new bio-implants – their previous owners are still alive.
* Back From the Dead - Nick Kyme: A deadly plague and a desperate girl cause problems for former enforcer Erik Bane.
* Outlander - Matt Keefe: sees religious zealots flock to a mysterious stranger – but can they trust his motives?
* Bad Spirits – Jonathan Green: Bounty hunter Nathan Creed tracks a monstrous creature that has decimated a ratskin camp. What could this monster be and what are its origins?
* Mama's Boys – Jonathan Green: Hunting the scavvy cannibal Django Kaynn, Nathan Creed finds himself beset by mutants eager to recapture the twisted killer.
* Boyz in the Hive – Jonathan Green: Nathan Creed faces his most dangerous foe yet: a savage greenskinned ork that has escaped from an uphive zoo.
* Firestarter – Jonathan Green: Nathan Creed tangles with a fearsome mutant with power over fire – but the mutant's power is rapidly growing out of control…
* Bad Medicine – Jonathan Green: The Death Walker, terror of the Underhive, is on the prowl. His target? Nathan Creed.
Descent – Simon Jowett: Seeking a haul that will make them rich and hunted by pirates, spiders and worse, the crew of the sump submarine Queequeg struggle for survival.

March 2012 • softback, 640pp • ISBN 9781849702683

Lucien Soulban, Nick Kyme, Matt Keefe, Jonathan Green and Simon Jowett





Administration

Admin






Messages

: 6892



Cette série à l'air pas mal du tout. J'hésite à me les prendre mais le problème est qu'elle est assez longue, une dizaine de tomes, donc un peu cher au bout du compte.
In Mortis est Gloriam!



Uriel Ventris

Premier Capitaine






Messages

: 1376


Age

: 36


Localisation

: Newcastle



Oui assez cher mais Necromunda je trouve que ça reste pas mal fanboy et pas forcément tout public non?
Dernière Critique :
Furie Rouge
Nécromunda en roman ? Le jeu est une boucherie alors à part des flingues, du sang et des explosions je vois pas trop l'intérêt des bouquins.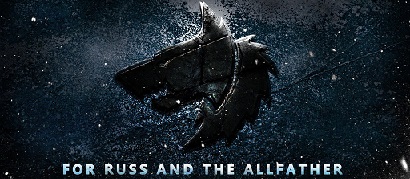 Leman Russ

Maître de Guerre






Messages

: 5839


Age

: 52


Localisation

: Finistère Sud



Et? C'est pas parce que c'est gore et que ça pète de partout que les mecs sont pas capable de faire un scénario, c'est des livres pas des blockbusters. Et après 9 tomes je pense tout de même qu'il y a eu un effort sur cette série sinon ils en auraient pas vendu autant.
In Mortis est Gloriam!



Uriel Ventris

Premier Capitaine






Messages

: 1376


Age

: 36


Localisation

: Newcastle



Depuis le temps on peut en deduire qu'on e verra jamais la couleur en français ??



Tropheus

Scout






Messages

: 16


Age

: 42


Localisation

: La Comté



---
Permission de ce forum:
Vous
ne pouvez pas
répondre aux sujets dans ce forum