En Août sort le troisième tome d'une nouvelle série
Sanctus Reach
relatant les évènements de cette nouvelle bataille de la chronologie 40K entre les Orks de la Red Waaaaagh et les forces impériales. Il s'agit d'une novella de Ben Counter.
Présentation:


==> BLOOD ON THE MOUNTAIN Hardback

The Red Waaagh! sweeps across the Knight world of Alaric Prime, and Guardsmen die by the thousands to the brutality of the orks – but the tide is about to turn. It is the Hour of the Wolf, and the sons of Fenris have arrived to bring the wrath of the Allfather to the savage greenskins. At the pinnacle of the Sacred Mountain, a small pack of Space Wolves, led by the Rune Priest Ulli Iceclaw, are assigned to destroy an ork facility manufacturing aircraft to bring terror and death to the battlefields below. Cut off from his brothers and faced with insurmountable odds, Ulli must face his nightmares in order to achieve his goal.


La Waaagh Rouge! balaie le monde Chevalier d'Alaric Prime, les Gardes meurent par milliers face à la brutalité des Orks - mais la marée est en train de tourner. C'est l'Heure du Loup, et les fils de Fenris sont ici pour apporter les foudres du Allfather sur les Peaux-vertes. Au sommet de la montagne sacrée, un petit paquet de Space Wolves, dirigé par le Prêtre des Runes Ulli Iceclaw, sont affectées à la destruction d'une installation de fabrication d'avions ork, semant la terreur et la mort des champs de bataille au dessous. Coupée de ses frères et face à des obstacles insurmontables, Ulli doit affronter ses cauchemars afin d'atteindre son objectif

128 pages • Août 2014 • ISBN  9781849706957 • Illustration par Nacho Molina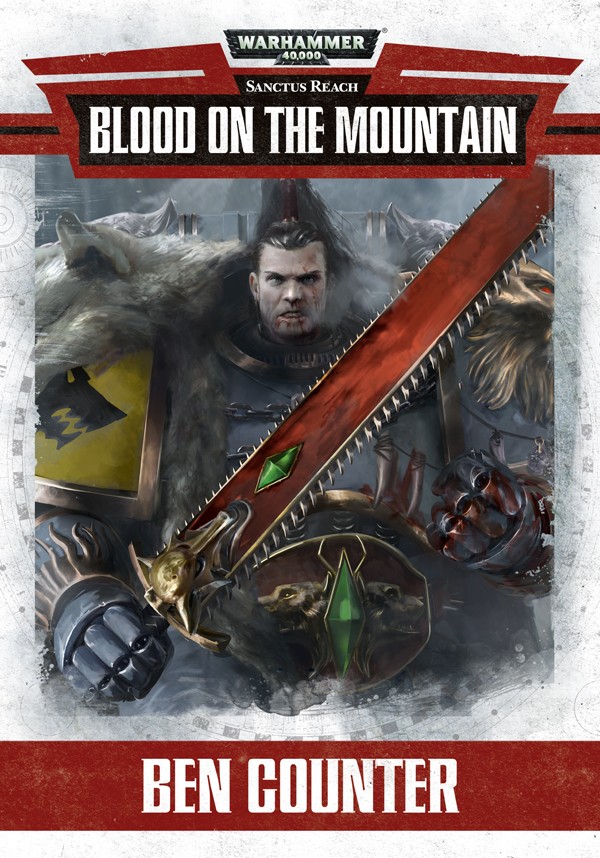 Nico.

Admin






Messages

: 10377


Age

: 33



Et bien il y en a des bonnes choses sur les Loups en ce moment, ils profitent de la sortie du Codex pour en faire de même avec des Livres.

Codex Raven Guard



Corax

Maître de Guerre






Messages

: 6772


Age

: 45


Localisation

: Délivrance / Lorraine



---
Permission de ce forum:
Vous
ne pouvez pas
répondre aux sujets dans ce forum