Hello,
Spoiler:

- Ghost of Arkio - a écrit:
A tout fan de Helsreach, des Black Templars, ou tout simplement des Astartes et de 40k, regardez cette superbe adaptation de l'audio, les dessins et l'animation valent vraiment le détour :
Très rare de voir une telle qualité je trouve, surtout que c'est du fan-made!!!
Ce Richard Boylan devrait être embaucher par GW pour qu'il réalise leur teaser-animés...
Il a fait ici un magnifique travail, bravo à lui.
Source et hommage sur le blog d'ADB:
https://aarondembskibowden.wordpress.com/2017/05/04/the-helsreach-animation/
ADB a écrit:
Richard Boylan's HELSREACH animation started going live in instalments about a month ago, with his artwork set to (laid over?) a heavily edited version of the audiobook. About 5% of every chapter, by my vague estimate.

Watching these a while back prompted me to get in touch with Richard to say how much I loved them, and there's nothing I can say here that isn't going to be obvious from watching them yourself. Suffice to say, they're absolutely incredible. The look of them. The mood. The freaking feel.

I avoided linking them for a while – in fact, I completely refused to respond to their existence – since I wanted to talk to both Richard and my publisher first, to get the lie of the land. And while I usually can't abide listening to my own audiobooks or re-reading my own work, these were different enough to not trigger my "I need to get away from this desk" reflex. And, way more importantly and less self-indulgently, they're also just bloody brilliant.

A personal fave moment, and one that really drives home how Richard's animation and direction elevates the material way above the source material, is the arrival at Helsreach in Part III. The head tilts, the body language; the sense of weight and emotion from guys in freaking helmets with their faces masked. That moment when Grimaldus is silent in the gunship, with Bastilan answering on his behalf, conveyed everything I wanted to express about his despondent fury and the directionless, guilty discomfort at his exile – and in this it was all done without the main character speaking a word. Just great direction and editing.

Annoyingly humbling… But mostly just awesome.

Part IV is coming soon, so keep your eyes peeled.

Anyway, enough talk. Enjoy!

La suite avec l'épisode IV dans pas trop longtemps normalement!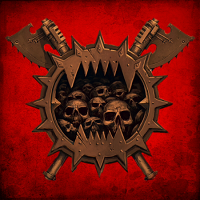 BlooDrunk

Modérateur






Messages

: 8762


Age

: 38


Localisation

: Sarum 57



Pour info les 10 épisodes de cette adaptation ont été regroupés en 1 seule video, comme un long-métrage: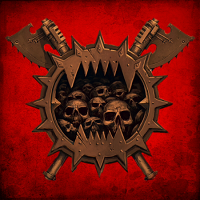 BlooDrunk

Modérateur






Messages

: 8762


Age

: 38


Localisation

: Sarum 57



c'est pas mal du tout, du bon boulot, ils sont super balèzes ces fans pour avoir réussir à faire une telle vidéo.

Codex Raven Guard



Corax

Maître de Guerre






Messages

: 6764


Age

: 42


Localisation

: Délivrance / Lorraine



---
Permission de ce forum:
Vous
ne pouvez pas
répondre aux sujets dans ce forum