Présentation:


==> Uprising Hardback

At the heart of Necromunda, a sickness festers.Where the word of Helmawr is law, many go hungry… but murder is cheap, and meat is everywhere, for those willing to take it. While the nobles of the spire sit and watch, bloody-handed gangers fight in an endless battle for survival.


The venator Yar Umbra cuts a swathe through Hive Primus, chasing the promise of escape from Necromunda. A Cawdor juve, desperate to prove himself, finds a statue of the Emperor that will change his life forever. A Corpse Guild drudge learns what his superiors are desperate to keep forbidden. And Caleb Cursebound, ninth most dangerous man in the underhive, thief of the Hand of Harrow, flees to the remote mining settlement of Hope's End, pursued by those who would see his reputation forever tarnished…



Au cœur de Necromunda, une maladie se propage. Là où la parole de Helmawr est loi, beaucoup ont faim… mais le meurtre n'est pas cher, et la viande est partout, pour ceux qui veulent la prendre. Pendant que les nobles de la flèche s'assoient et regardent, des gangers aux mains sanglantes se battent dans une bataille sans fin pour leur survie.


Le venator Yar Umbra coupe une bande dans Hive Primus, poursuivant la promesse de s'échapper de Necromunda. Un jeune Cawdor, désespéré de faire ses preuves, trouve une statue de l'empereur qui changera sa vie pour toujours. Un bourreau de la guilde des cadavres apprend ce que ses supérieurs veulent désespérément garder interdits. Et Caleb Cursebound, neuvième homme le plus dangereux de la ruche, voleur de la main de Harrow, s'enfuit vers la colonie minière reculée de Hope's End, poursuivi par ceux qui verraient sa réputation ternie à jamais ...

385 pages • Septembre 2020 • ISBN ????? • Illustration de ?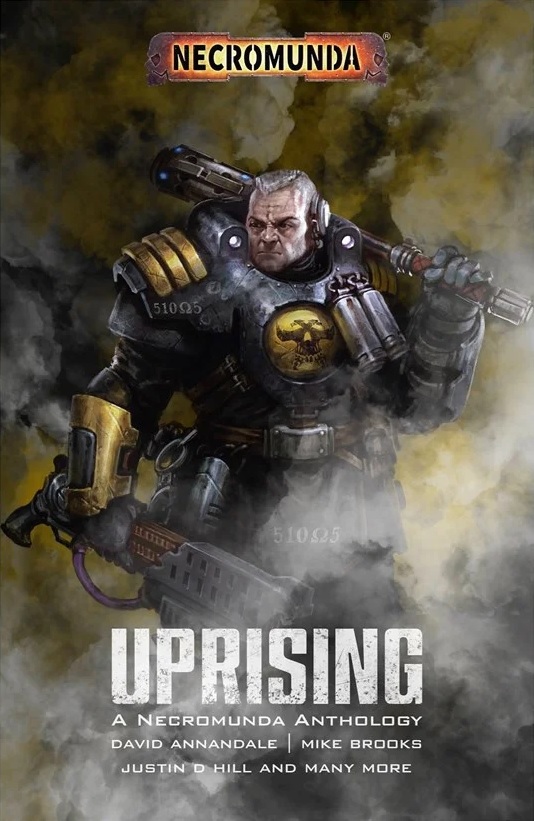 Contenu:
The Birth of Hunger by David Annandale
His Terrible Visage by Gary Kloster
Sludge Harbour Payback by Justin D Hill
Low Lives by Denny Flowers
Paradise by Jonathan Green
Dead Drop by Mike Brooks
Banner-Jarl by Will McDermott
Long Way Home by Filip Wiltgren
The Last Voyage of Elissa Harrow by Denny Flowers
Cut and Gut by Robert Rath



Nico.

Admin






Messages

: 10404


Age

: 33



Sujets similaires
---
Permission de ce forum:
Vous
ne pouvez pas
répondre aux sujets dans ce forum