Présentation:


==> Sabbat War Hardback

The Sabbat War is a savage Imperial crusade, cutting a bloody, burning path across a vast swathe of the Imperium. On the front line, the stalwart regiments of the Astra Militarum, including the valiant Tanith First and Only – known as Gaunt's Ghosts – confront the relentless menace of Chaos, the Archenemy of Mankind. There is, and ever will be, only war.


La Guerre de Sabbat est une féroce croisade impériale, qui s'ouvre un sillage sanglant et embrasé à travers une grande portion de l'Imperium. Sur le front, les fidèles régiments de l'Astra Militarum, dont le vaillant Premier de Tanith – dit aussi des Fantômes de Gaunt – se confrontent à l'implacable menace du Chaos, ennemi juré du genre humain. Il n'y a, et il n'y aura à jamais, que la guerre.

??? pages • Juin 2021 • ISBN 9781800260283 • Illustration de Lorenzo Mastroianni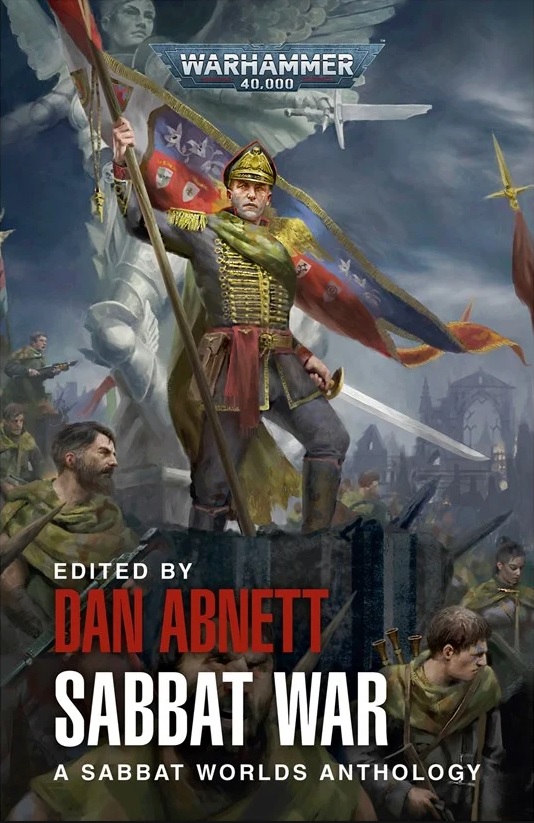 Artwork:
CONTENTS
– This is What Victory Feels Like (Forever the Same) by Dan Abnett
– Whose Voice is Heard No More by Graham McNeill
– Glory Flight by Robert Rath
– The Death of the Prophet by Marc Collins
– Nineteen-Three Coreward, Resolved by Matthew Farrer
– The Tomb of Vichres by Justin D Hill
– Deep by Edoardo Albert
– Armaduke by John French
– Indomitable Spirit by Rachel Harrison
– From There to Here by Dan Abnett



Nico.

Admin






Messages

: 10275


Age

: 33



---
Permission de ce forum:
Vous
ne pouvez pas
répondre aux sujets dans ce forum