Tome 4 de la série Dawn of Fire.
Présentation:


==> Throne of Light Trade Paperback

The Indomitus Crusade continues its war across the stars. The primarch Roboute Guilliman has finally broken through the orkish threat bedevilling the sectors near Fenris, and makes ready to push on his bid to stabilise the Imperium Sanctus – but old and bitter foes stand in his way.

Kor Phaeron, the Dark Cardinal, threatens the previously stable core of the Segmentum Solar. Waves of rebellion instigated by his infiltrating priests suggest an imminent, large-scale invasion by the Word Bearers Legion. Worse yet, the Dark Cardinal's warriors are targeting the Black Ships, threatening to starve Terra of the pyskers the Emperor needs to survive.

Through this turbulent warzone Inquisitor Rostov continues his search for the Hand of Abaddon. Yet when strange, miraculous visions are traced back to the astropathic relay on Srinagar, his quest is diverted – for the visions foretell hope for the Imperium, a hope the fanatical worshippers of Chaos will do anything to snuff out...


La Croisade Indomitus continue sa guerre à travers les étoiles. Le primarque Roboute Guilliman a finalement percé la menace orque qui tourmente les secteurs près de Fenris, et se prépare à poursuivre sa tentative de stabilisation de l'Imperium Sanctus - mais des ennemis anciens et amers se dressent sur son chemin.

Kor Phaeron, le Cardinal Noir, menace le noyau précédemment stable du Segmentum Solar. Des vagues de rébellion provoquées par ses prêtres infiltrés suggèrent une invasion imminente et à grande échelle par la Légion des Word Bearers. Pire encore, les guerriers du Dark Cardinal ciblent les Black Ships, menaçant d'affamer Terra des pyskers dont l'Empereur a besoin pour survivre.

À travers cette zone de guerre mouvementée, l'Inquisiteur Rostov poursuit sa recherche de la Main d'Abaddon. Pourtant, lorsque d'étranges visions miraculeuses remontent au relais astropathique sur Srinagar, sa quête est détournée - car les visions prédisent l'espoir pour l'Imperium, un espoir que les adorateurs fanatiques du Chaos feront tout pour étouffer...

368 pages • Avril 2022 • ISBN 978-1800260177 • Illustration de ?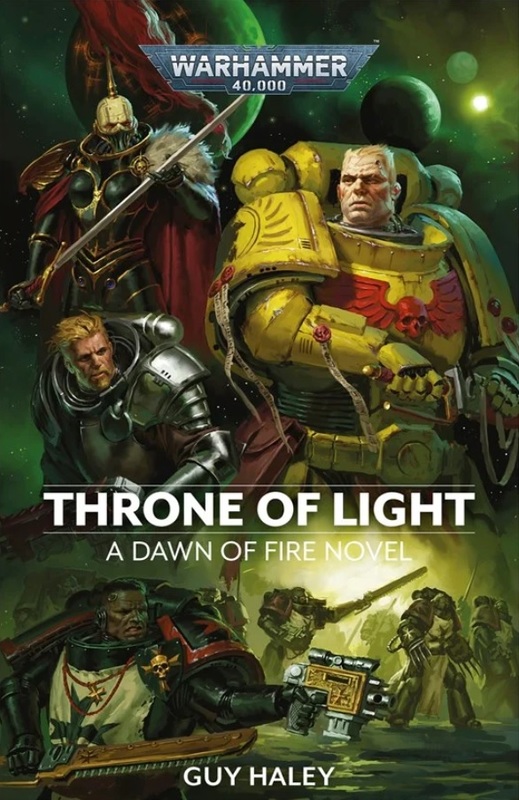 Nico.

Admin






Messages

: 10249


Age

: 33



---
Permission de ce forum:
Vous
ne pouvez pas
répondre aux sujets dans ce forum