En Février 2018 sort le tome 48 de la série
Horus Heresy
.
Présentation:


==> The Burden of Loyalty Hardback

As the darkness of the war slowly consumes the galaxy, those who still serve the Throne are faced with a struggle for their survival and the continued existence of everything they hold dear. With the threat of the Warmaster's fleet looming ever closer to Terra, if will fall to such heroes to halt the tide, but the enemies arrayed against them are powerful and the burden of loyalty is great...


Alors que les ténèbres de la guerre consument lentement la galaxie, ceux qui servent encore le Trône sont confrontés à une lutte pour leur survie et à l'existence continue de tout ce qui leur tient à cœur. Avec la menace de la flotte du Maître de Guerre qui se rapproche de plus en plus de Terra, s'il en incombe à de tels héros de stopper la marée, les ennemis déployés contre eux sont puissants et le fardeau de la loyauté est grand ...

432 pages • Février 2017 • ISBN 9781784967529 • Illustration par Neil Roberts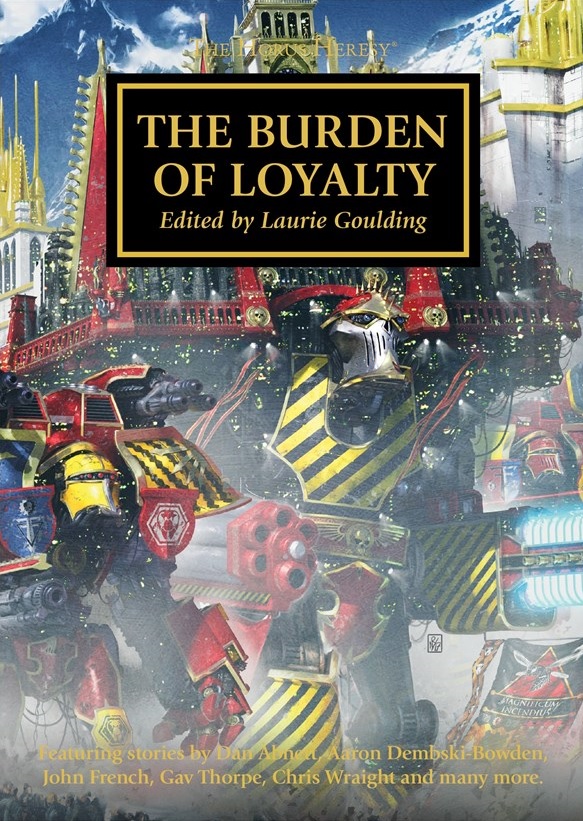 Cette anthologie contient les histoires suivantes:
Perpetual
de Dan Abnett
The Binary Succession
de David Annandale
Into Exile
de Aaron Dembski-Bowden
Ordo Sinister
de John French
The Heart of the Pharos
de L J Goulding
Cybernetica
de Rob Sanders
The Thirteenth Wolf
de Gav Thorpe
The Wolf King
de Chris Wraight




Nico.

Admin






Messages

: 10078


Age

: 32


Localisation

: Perugia



---
Permission de ce forum:
Vous
ne pouvez pas
répondre aux sujets dans ce forum