Présentation:


==> Soulwars Hardback

It is said that all who live belong ultimately to the Undying King. In the shadowy lands of Shyish, Nagash, God of Death, calls forth his soulless legions to reassert his dominion. His dread advance begins with the free city of Glymmsforge, bastion of Azyr in the Realm of Death. Standing between Nagash and his prize are the brooding Anvils of the Heldenhammer, an ancient host of Stormcast Eternals, and Lord-Castellant Pharus Thaum, guardian of the Ten Thousand Tombs. As battles between the living and the dead rage throughout the Mortal Realms, the War of Heaven and Death begins anew. But even Sigmar's chosen may not be enough to cease the onslaught. For how does one destroy what is already dead.


On dit que tout ce qui vit finit par appartenir au Roi Immortel. Au royaume obscur de Shyish, Nagash, Dieu de la Mort, convoque ses légions sans âme pour réaffirmer sa domination. Leur effroyable progression commence par la cité franche de Glymmsforge, bastion d'Azyr au Royaume de la Mort. Entre Nagash et son but se dressent les austères Anvils of the Heldenhammer, un fameux ost de Stormcast Eternals, et le LordCastellant Pharus Thaum, gardien des Dix Mille Tombes. Tandis que les batailles entre vivants et morts font rage à travers les Royaumes Mortels, la Guerre des Cieux et de la Mort reprend de plus belle. Or, même les élus de Sigmar pourraient ne pas parvenir à endiguer l'assaut, car comment peuton détruire ce qui est déjà mort?

320 pages • Juin 2018 • ISBN 9781784966874 • Illustration de ???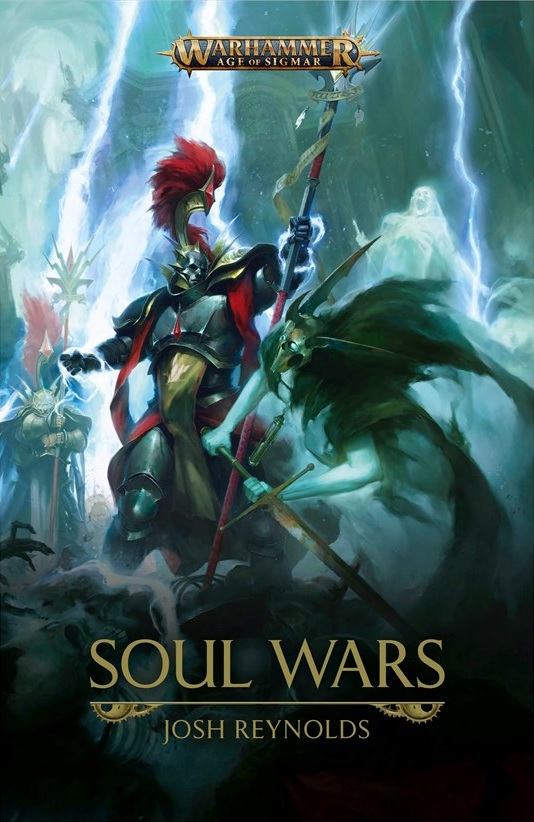 Nico.

Admin






Messages

: 10318


Age

: 33



---
Permission de ce forum:
Vous
ne pouvez pas
répondre aux sujets dans ce forum