Présentation:


==> Deathwatch: The Long Vigil Hardback

It is humanity's darkest hour. From Imperium Nihilus to Segmentum Pacificus, the vile xenos hordes swell. If left unchecked, these depraved beasts will savage the Imperium like scavengers upon a carcass.


Only the Adeptus Astartes of the Deathwatch stand defiant before them. They are the Shield that Slays, the watchmen of the void that guard the Emperor of Mankind's realms from terrors unimaginable. Between them, this noble brotherhood will keep the light of the Imperium burning until the stars themselves extinguish.


This anthology of brand-new, high-octane stories features a host of Black Library's finest authors, including Steve Parker, Ben Counter, David Guymer, Andy Clark, and many more.


C'est l'heure la plus sombre de l'humanité. De l'Imperium Nihilus au Segmentum Pacificus, les viles hordes de xenos gonflent. Si elles ne sont pas contrôlées, ces bêtes dépravées fuiront l'Imperium comme des charognards sur une carcasse.

Seuls les Adeptus Astartes de la Deathwatch se dressent devant eux. Ils sont le bouclier qui tue, les gardiens du vide qui protègent les royaumes de l'Empereur de l'humanité contre des terreurs inimaginables. Entre eux, cette noble fraternité maintiendra la lumière de l'Imperium allumée jusqu'à ce que les étoiles elles-mêmes s'éteignent.

360 pages • Octobre 2020 • ISBN ???? • Illustration de ?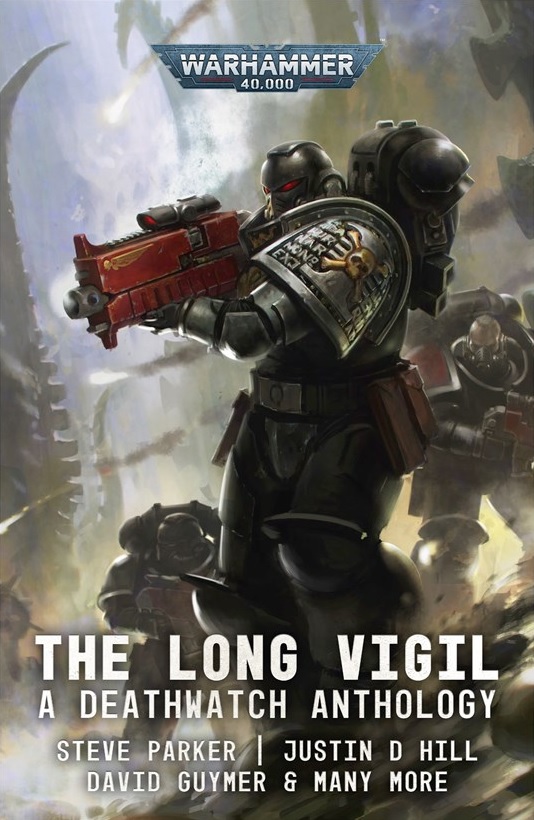 Contenu:
Messiah Complex de Steve Parker
The Shadow of the Saints de Ben Counter
The Crueltymaker's Kingdom de Marc Collins
The Nihilus Edge de Justin D. Hill
Sorrowcrown de Nicholas Wolf
Awakened de Sarah Cawkwell
Brother to Dishonour de David Guymer
The Last Word de Phil Kelly
Entombed d'Andy Clark



Nico.

Admin






Messages

: 10037


Age

: 32


Localisation

: Perugia



Sujets similaires
---
Permission de ce forum:
Vous
ne pouvez pas
répondre aux sujets dans ce forum