Présentation:


==> Fire Made Flesh Trade-Paperback

The Fallen Dome of Periculus, once a hub of sanctioned commerce and illicit dealings, is lost no more… and the prizes it holds are sought by noble, Guilder, and hive scum alike.

For Tempes Sol of the Guild of Light, Periculus is an opportunity to not only prove his superiority over his superstitious peers but also to see the end of Lord Silas Pureburn, Keeper of the God-Emperor's Eternal Flame, bringer of fire and faith to the rioting masses, and his most hated rival.

But Periculus did not fall by chance. Dark secrets lurk in its shadows – forbidden archeotech, twisted creatures that feast on flesh, and an insidious rage afflicts all who dwell inside its confines. As madness and violence erupt within the fallen dome, the legacy of Periculus threatens not only to consume the underhive, but ultimately Hive Primus itself.


Le Dôme déchu de Périculus, autrefois une plaque tournante du commerce sanctionné et des transactions illicites, n'est plus perdu… et les prix qu'il détient sont recherchés par les nobles, les guildes et les rebuts des ruches.

Pour Tempes Sol de la Guilde de la Lumière, Périculus est l'occasion non seulement de prouver sa supériorité sur ses pairs superstitieux, mais aussi de voir la fin de Lord Silas Pureburn, Gardien de la Flamme éternelle de l'Empereur-Dieu, porteur de feu et de foi à la des masses émeutes et son rival le plus détesté.

Mais Periculus n'est pas tombé par hasard. Des secrets sombres se cachent dans ses ombres - des archéotech interdites, des créatures tordues qui se régalent de chair et une rage insidieuse afflige tous ceux qui vivent à l'intérieur de ses limites. Alors que la folie et la violence éclatent dans le dôme déchu, l'héritage de Periculus menace non seulement de consommer la ruche, mais finalement la ruche Primus elle-même.

328 pages • Mai 2021 • ISBN 9781789998061 • Illustration de ?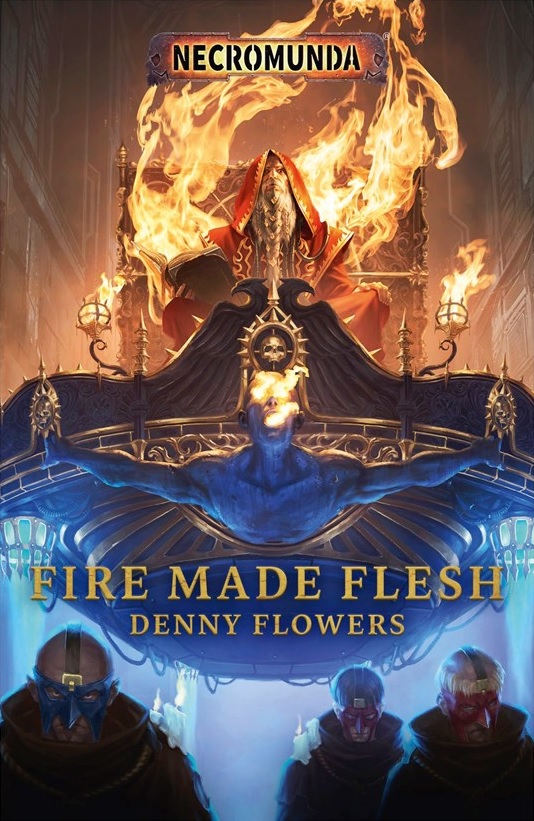 Nico.

Admin






Messages

: 10275


Age

: 33



Sujets similaires
---
Permission de ce forum:
Vous
ne pouvez pas
répondre aux sujets dans ce forum