Présentation:


==> Echoes of Eternity Hardback

The walls have fallen. The defenders are broken. The Inner Palace lies in ruins.

The Warmaster's horde advances through the fire and ash of Terra's dying breaths, forcing the loyalists back to the Delphic Battlement – the very walls of the Sanctum Imperialis. Angron, Primarch of the World Eaters and Herald of Horus, has achieved immortality through annihilation – now he leads the armies of the damned in a wrathful tide, destroying all before them as the warp begins its poisonous corruption of Terra's very soil.

For the Emperor's beleaguered forces, the end has come. The Khan lies on the edge of death. Rogal Dorn is encircled, fighting his own war at Bhab Bastion. Guilliman will not reach Terra in time. Without his brothers, Sanguinius – the Angel of the Ninth Legion – waits on the final battlements, hoping to rally a desperate band of defenders and refugees for one last stand.


Les murs sont tombés. Les défenseurs sont brisés. Le Palais Intérieur est en ruines.

Les hordes du Maître de Guerre avancent à travers les flammes et les cendres du dernier souffle de Terra, pressant les loyalistes dos au Rempart Delphique, les murs du Sanctum Imperialis. Angron, Primarque des World Eaters et Héraut d'Horus, a atteint l'immortalité par l'annihilation. Désormais, il mène une armée de damnés en une vague rageuse, détruisant tout ce qui se dresse devant elle tandis que le warp commence à corrompre le sol même de Terra.

Pour les forces acculées de l'Empereur, la fin est proche. Le Khan est aux portes de la mort. Rogal Dorn est cerné, livrant sa propre guerre sur le Bastion de Bhab. Guilliman n'atteindra pas Terra à temps. Sans ses frères, Sanguinius, l'Ange de la Neuvième Légion, attend sur les ultimes remparts, espérant rallier des défenseurs et des réfugiés désespérés pour un dernier carré.

560 pages • Septembre 2022 • ISBN  9781800260887 • Illustration de Neil Roberts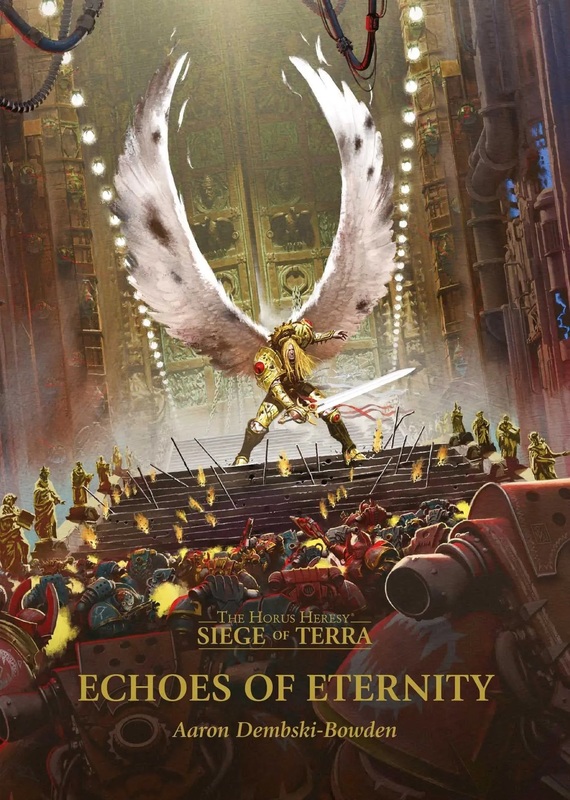 Limited Edition:
Spoiler:



Nico.

Admin






Messages

: 10150


Age

: 32



Waaaah, on approche enfin de la fin. On est sur du critique là. Je m'attendais à encore deux ou trois volumes.

Très bonne nouvelle que ça soit Aaron qui l'écrive, du coup.



Haz

Scout






Messages

: 11


Age

: 37


Localisation

: Toulouse



---
Permission de ce forum:
Vous
ne pouvez pas
répondre aux sujets dans ce forum