Présentation:


==> The End and the Death Volume I Hardback

There is no way out.

The walls have fallen, the gates are breached, and the defenders are slain. It is the end and the death. After seven brutal years of civil war, the Warmaster stands on the verge of victory. Horus Lupercal, once beloved son, has come to murder his father. The Emperor, a shining beacon of hope to many, an unscrupulous tyrant to others, must die. The lives of uncountable numbers have been extinguished and even primarchs, once thought immortal, have been laid low. The Emperor's dream lies in tatters, but there remains a sliver of hope.

Now, at the final hour of the final day, the Emperor rises. With him come his Angel, his Praetorian, and his Captain, all determined to enact terrible vengeance. Yet the hope is slim, for the Warmaster sees all and knows all, and the ultimate victory of Chaos is at hand.

There is no way out.


Il n'y a pas d'issue.

Les remparts sont tombés, les portes ont été enfoncées, et les défenseurs ont été abattus. C'est la fin, et la mort. Après sept années de brutale guerre civile, le maître de guerre se tient au seuil de la victoire. Ancien fils bien-aimé, Horus Lupercal est venu éliminer son père. Brillante lumière d'espoir pour beaucoup, impitoyable tyran pour d'autres, l'Empereur doit mourir. Un nombre incalculable de vies ont été fauchées et même certains Primarques, êtres autrefois réputés immortels, ont été terrassés. Le rêve de l'Empereur tombe en ruine, mais il reste une lueur d'espoir.

À la dernière heure du dernier jour, l'Empereur se lève. Avec lui, son Ange, son Prétorien et son Capitaine, tous déterminés à exercer leur terrible vengeance. Mais l'espoir reste mince, car le Maître de Guerre voit tout, sait tout, et la victoire totale du Chaos est imminente.

Il n'y a pas d'issue.

480 pages • Février 2023 • ISBN  9781800261204 • Illustration de Neil Roberts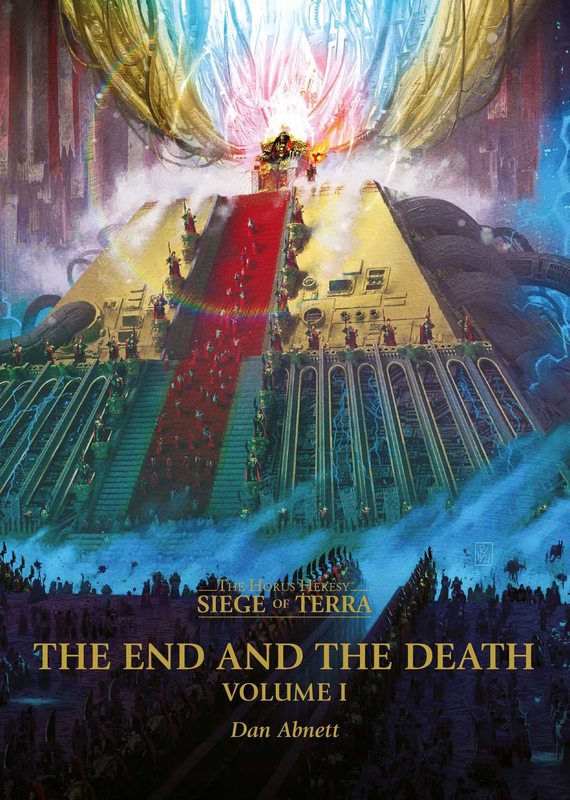 Limited Edition:
Spoiler:



Nico.

Admin






Messages

: 10275


Age

: 33



---
Permission de ce forum:
Vous
ne pouvez pas
répondre aux sujets dans ce forum