Présentation:


==> Gary Kloster Hardback

THE STORY
Nyssa Volari is dying. But that is impossible, because she is a Soulblight vampire, blessed by Nagash with blood-fuelled immortality. More than that, Nyssa is a fighter – one of the handful of Kastelai vampires not dissolved into true death when the Crimson Keep abandoned them a century ago. With her blades and her will, she carved a kingdom out of the Broken Plains of Aqshy.


These things matter little, for Nyssa's blood is cursed. It destroyed the vampire she called father, and as it threatens to do the same to her, Nyssa's allies abandon her one by one. Worse still, an army of zealots led by a brutal priest of Sigmar comes to destroy the vampire lord and claim her birthright.


Nyssa Volari est en train de mourir. Mais c'est impossible, car elle est un vampire Soulblight, béni par Nagash avec une immortalité alimentée par le sang. Plus que cela, Nyssa est une combattante - l'un des rares vampires de Kastelai qui n'ont pas été dissous dans la vraie mort lorsque le Crimson Keep les a abandonnés il y a un siècle. Avec ses lames et sa volonté, elle a taillé un royaume dans les Plaines Brisées d'Aqshy.


Ces choses importent peu, car le sang de Nyssa est maudit. Il a détruit le vampire qu'elle appelait père, et comme il menace de lui faire la même chose, les alliés de Nyssa l'abandonnent un par un. Pire encore, une armée de fanatiques dirigée par un prêtre brutal de Sigmar vient détruire le seigneur vampire et réclamer son droit.

346 pages • Avril 2023 • ISBN 9781800262911 • Illustration de ????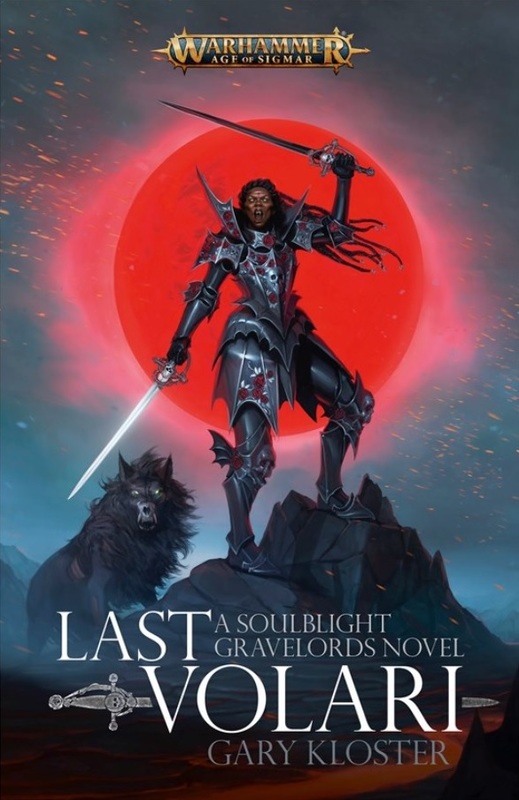 Nico.

Admin






Messages

: 10316


Age

: 33



---
Permission de ce forum:
Vous
ne pouvez pas
répondre aux sujets dans ce forum