En Avril 2014 sort
Wolves of Fenris
de Chris Wraight. C'est un recueil de 7 histoires courtes sur les Space Wolves écrites par cet auteur et couvrant l'HH comme 40K. C'est un format Novella, de 128 pages.
Présentation:


==> Wolves of Fenris Hardback

The legacy of the Wolves of Fenris is long and storied, from the days ten millennia past when their primarch Leman Russ led them in reclaiming the galaxy for mankind, to now, as they strive to hold the Allfather's realm together in the face of traitors, daemons and aliens. Noble and honourable warriors, the Space Wolves constantly struggle with the savage spirit that lurks within, the threat of the barbaric Wulfen that haunts their souls.


L'héritage des Loups de Fenris est longue et riche en histoires, depuis dix millénaires passés lorsque leur primarque Leman Russ les conduisit dans la récupération de la galaxie pour l'humanité, à aujourd'hui, car ils s'efforcent de tenir le royaume du Allfather ensemble face à des traîtres, les démons et les aliens. Guerriers nobles et honorables, les Space Wolves luttent constamment avec l'esprit sauvage qui se cache dans la menace du Wulfen barbare qui hante leur âme.

128 pages • Avril 2014 • ISBN 9781849707343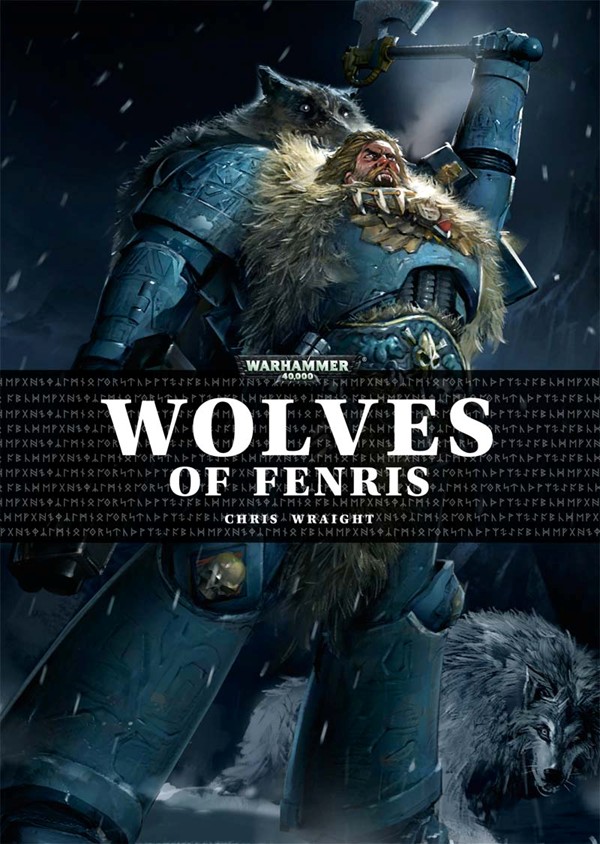 Les 7 histoires courtes de ce recueil sont:
-
Bjorn: Lone Wolf
-
Horus Heresy
- Décembre 2013
-
Kraken
-
Space Marine Battles
- Mars 2012
-
Iron Priest
-
Angels of Death
- Septembre 2013
-
Wolf's Claw
-
Horus Heresy
- Avril 2014
-
Wulfen
-
40K
- Mars 2013
-
Failure's Reward
-
40K
- Décembre 2012
-
Bjorn: The Fell-Handed
-
Lords of the Space Marines
- Décembre 2013



Nico.

Admin






Messages

: 8907


Age

: 29


Localisation

: Perugia



---
Permission de ce forum:
Vous
ne pouvez pas
répondre aux sujets dans ce forum