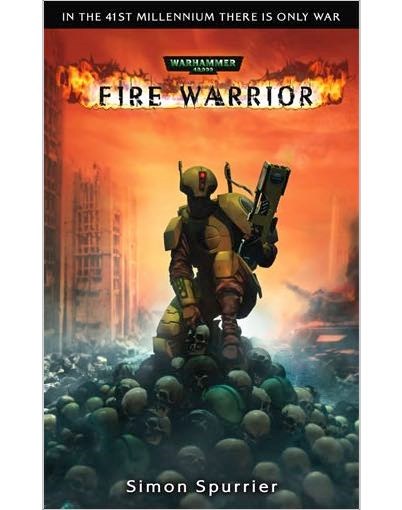 Les sources:
http://www.spuler.us/40k/
http://www.blacklibrary.com/Downloads/Product/PDF//f/fire-warrior.pdf
Ce roman (publié en 2003) est également un FPS (je n'y ai pas jouer malheureusement)
L'auteur est Simon Spurrier
Amidst the war and destruction of the grim far future, the fledgling Tau Empire has but one aim - to unite the galaxy under its benevolent banner. But when one of the Tau's ruling elite crash lands behind Imperial battle lines, it falls to Kais, a young Fire Warrior, to attempt a desperate rescue mission and offer his life for the greater good. But as the mission begins and the death count rises, Kais quickly learns that the brutal reality of battle is a far cry from the training grounds of his home world.
Au milieu de la guerre et de la destruction du lointain et sinistre futur, le jeune Empire Tau n'a qu'un seul but, unifier la galaxie sous sa bannière bienveillante. Mais quand l'une des élite dirigeante Tau s'écrase derrière les lignes impériales, il revient à Kais, un jeune Guerrier de feu, de tenter une mission de sauvetage désespérée et d'offrir sa vie pour le "Bien Suprême". Mais alors que la mission commence et que le nombre de mort augmente, Kais apprend rapidement que la brutale réalité d'une bataille est bien loin de celle des terrains d'entrainement sur son monde natal.

"Two raik'ors"
El ' Lusha 's terse proclamation jolted Kais from the reverie. He found himself unconsciously clutching at the utility pack clipped to his belt, feeling the familiar shape of the old display wafer through its thin material.
He knew his reluctance to discard the token was sentimentality of the worst kind: treasuring such a bauble long after its text had been committed to memory smacked of impracticality, utterly in violation of the principles of the Greater Good. Still, it exerted some form of impossible gravity upon him – he could no more throw it away than he could believe himself worthy of its lesson.
Satisfied that the wafer remained in its accustomed position, Kais glanced around the dropship. From across the hold El'Lusha stared at him with a sort of quiet amusement, completely at odds with his grizzled, scarred features. Kais looked away.
'Helmet checks,' the commander grunted. 'One-on-one.' Kais turned to find a partner quickly, grateful for the distraction. A hand landed heavily on his shoulder.
' Here, Shas'la. I'll do it.' El'Lusha stood over him, the same quiet smile creasing the corners of his mouth.
'Thank you, Shas'el.' Kais mumbled, uncertain. He upended the helmet and lowered it over his head, feeling the familiar surge of sensory information as the faceplate made contact with his skin. The world opened up from asingle speck of light, a horizontal explosion of colours and shapes overwritten by winking text brackets and analysis readouts.
' You're La'Ka i s, aren't you?' Lusha's rasping voice enquired, hands firmly joining the clasps along Kais's spine. 'I checked.'
Kais frowned, unsure how to react. Why should a shas'el know his name? Unless…
'I knew your father.'
In Mortis est Gloriam!



Uriel Ventris

Premier Capitaine






Messages

: 1376


Age

: 33


Localisation

: Newcastle



Cela fait bizarre d'avoir un Tau en héros d'un livre.

Codex Raven Guard



Corax

Maître de Guerre






Messages

: 6764


Age

: 42


Localisation

: Délivrance / Lorraine



Fire warrior,guerrier du feu.Un des ordres Tau.Pas un Tau.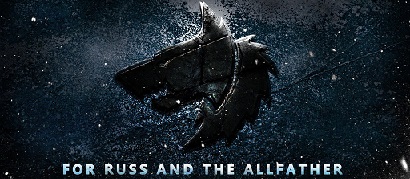 Leman Russ

Maître de Guerre






Messages

: 5839


Age

: 50


Localisation

: Finistère Sud



Le jeu est très très moyen, le seul point intéressant est que pour une fois on incarne un xénos, mais je n'ai quand même pas eu le courage de le terminer.



Emperor

Primarque






Messages

: 4489



Je vais farfouiller les profondeurs d'internet pour essayer de le trouver.
In Mortis est Gloriam!



Uriel Ventris

Premier Capitaine






Messages

: 1376


Age

: 33


Localisation

: Newcastle



Sujets similaires
---
Permission de ce forum:
Vous
ne pouvez pas
répondre aux sujets dans ce forum