Premier tome d'une trilogie se déroulant au début de l'Âge de Sigmar.
Présentation:


==> The Red Feast Hardback

The coming of the God-King Sigmar has brought relative peace and prosperity to the Great Parch. Yet across the sun-drenched plains of the Flamescar Plateau the passions of the tribes are intemperate and generations of loyalty to the Hammergod cannot wholly erase their warlike past and bloodthirsty traditions. Among them live the Khul, outsiders allied to the mighty Aridians through shared blades. Athol Khul is the spear-carrier, the bridge between these peoples, and to him falls a near-impossible task when a distant sorcerous power threatens the alliance. With the lives of his family and people hanging in the balance, Athol must secure whatever companions and powers he can to aid in the coming war. In doing so, he starts upon a path that will lead to glory and ruin in equal measure.


La venue du Roi-Dieu Sigmar a apporté une paix et une prospérité relatives au Grand Parch. Pourtant, dans les plaines baignées de soleil du plateau de Flamescar, les passions des tribus sont immodérées et des générations de loyauté envers le Hammergod ne peuvent totalement effacer leur passé guerrier et leurs traditions sanguinaires. Parmi eux, vivent les Khul, des étrangers alliés aux puissants Aridiens par le biais de lames partagées. Athol Khul est le porte-lance, le pont entre ces peuples, et c'est une tâche presque impossible pour lui lorsqu'un pouvoir sorcier lointain menace l'alliance. Alors que la vie de sa famille et de ses proches est en jeu, Athol doit trouver tous les compagnons et toutes les puissances possibles pour l'aider dans la guerre à venir. Ce faisant, il s'engage sur un chemin qui mènera à la gloire et à la ruine à parts égales.

4000 pages • Avril 2019 • ISBN 978-1781939666 • Illustration de ???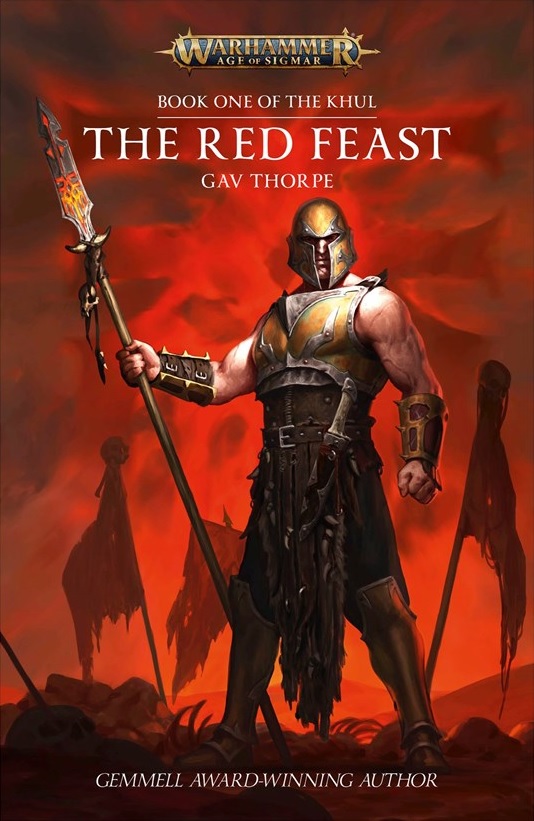 Nico.

Admin






Messages

: 10316


Age

: 33



Sujets similaires
---
Permission de ce forum:
Vous
ne pouvez pas
répondre aux sujets dans ce forum