Présentation:


==> The Fall of Cadia Hardback

Cadia licks its wounds in the wake of the Thirteenth Black Crusade. The heretic forces retreat on all fronts. The day is won. But Lord Castellan Creed cannot rest easy. Something tells him the assault was a mere prelude to something greater, something more final. He is right. Out of the Eye of Terror comes Abaddon the Despoiler, at the head of a warhost unmatched in scale since the dread days of the Horus Heresy.

In the face of the looming apocalypse, Creed must weld the champions of Cadia into a bulwark capable of withstanding Abaddon's fury. And in orbit, the Despoiler himself finds his own alliance teetering on a knife edge…

This is a tale told at epic scale, from the tables of high command to the slaughter of the pylon fields, and with a huge cast of characters from self-styled demigods to the rank-and-file foot soldiers of the Imperium.

This is the story of Abaddon's greatest conquest. This is Cadia's last stand.


Cadia panse ses plaies après la Treizième Croisade Noire. Les forces hérétiques battent en retraite sur tous les fronts. La victoire est acquise. Toutefois, le seigneur Castellan Creed ne peut se reposer sur ses lauriers. Quelque chose lui dit que l'assaut n'était qu'un prélude à un événement plus grave, plus définitif. Il a raison.

De l'Œil de la Terreur surgit Abaddon le Fléau, à la tête d'une armada d'une ampleur inégalée depuis les jours terribles de I'Hérésie d'Horus.

Face à l'apocalypse qui se profile, Creed doit réunir les champions de Cadia pour former un ultime rempart capable de résister à la fureur d'Abaddon.
Des tables du haut commandement au massacre des champs de pylônes, un récit épique aux tons de fin du monde.

659 pages • Octobre 2023 • ISBN  9781804075050 • Illustration de ????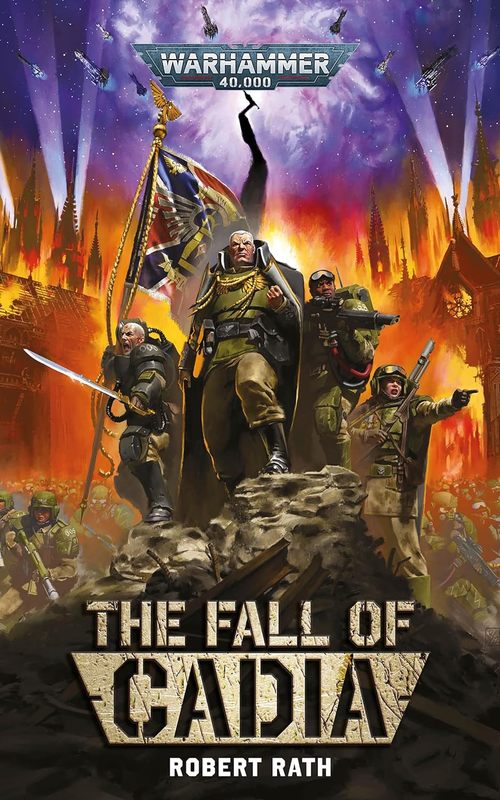 Nico.

Admin






Messages

: 10404


Age

: 33



Sujets similaires
---
Permission de ce forum:
Vous
ne pouvez pas
répondre aux sujets dans ce forum