En Juin 2018 sort le tome 50 de la série
Horus Heresy
.
Présentation:


==> Born of Flame Hardback

Born of the fiery world of Nocturne, the Salamanders believe in self sacrifice and the sanctity of human life. Their father Vulkan was raised on this world, a blacksmith's son from humble origins who became a primarch of the Emperor of Mankind and forged his sons into a Legion. Their saga is one of heroism, betrayal, tragedy and rebirth. They have returned from the edge of extinction more than once, forever embattled, never bowed, the Legion and their primarch the epitome of defiance in the face of adversity. Unto the anvil, born of flame.


Nés du monde ardent de Nocturne, les Salamanders croient au sacrifice de soi et au caractère sacré de la vie humaine. Leur père Vulkan a été élevé sur ce monde, un fils de forgeron d'origine modeste qui est devenu un Primarque de l'Empereur de l'Humanité et a forgé ses fils en une Légion. Leur saga est celle de l'héroïsme, de la trahison, de la tragédie et de la renaissance. Ils sont revenus du bord de l'extinction plus d'une fois, toujours assiégés, jamais courbés, la Légion et leur Primarque, l'incarnation du défi face à l'adversité. Forgés par l'enclume, nées de les flammes.

464 pages • Juin 2018 • ISBN 9781784968380 • Illustration par Neil Roberts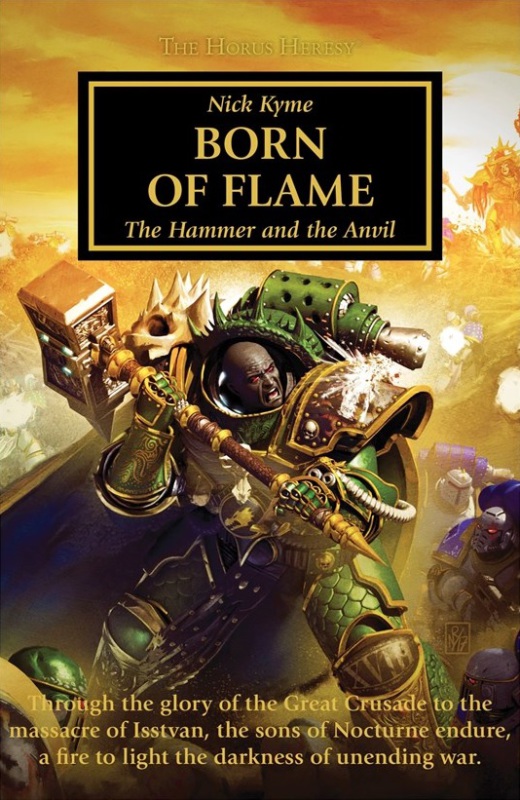 Artwork:
Spoiler:
Ce recueil contient:
-
Promethean Sun, Scorched Earth
&
Sons of the Forge
, novellas de 120 pages
- Deux histoires courtes:
Artefacts
et
Immortal Duty
.




Nico.

Admin






Messages

: 9115


Age

: 30


Localisation

: Perugia



---
Permission de ce forum:
Vous
ne pouvez pas
répondre aux sujets dans ce forum