Présentation:


==> Blood of Iax Hardback

In the age of the Dark Imperium, Primarch Guilliman's Primaris Ultramarines are a shining beacon in the darkness of war. On the Imperial Hive World of Ikara IX, Chaplain Kastor and Apothecary Polixis, brothers in blood as well as in battle, stand firm against the endless Greenskin horde. But a threat is looming. An invasion like no other assaults the broken city of Shebat, as the crazed warlord Urgork arrives to lay waste to the Imperial forces and capture a Primaris Marines for his own twisted ends. As Kastor and Polixis find themselves separated by the disaster that unfolds, the brothers must turn the tide of war to win the battles that rage within their very natures, as well as those upon the battlefield.


À l'âge du Dark Imperium, les Primaris Ultramarines du Primarque Guilliman sont un phare brillant dans l'obscurité de la guerre. Sur le monde ruche impérial d'Ikara IX, le Chapelain Kastor et l'apothicaire Polixis, frères dans le sang comme dans la bataille, sont fermement opposés à une horde sans fin de peaux vertes. Mais une menace surgit. Une invasion sans pareil attaque la ville brisée de Shebat, alors que le chef de guerre fou Urgork arrive à ravager les forces impériales et à capturer un Primaris Marines pour ses propres fins. Alors que Kastor et Polixis se retrouvent séparés par le désastre qui se produit, les frères doivent renverser le cours de la guerre pour gagner les batailles qui font rage au sein de leur nature même et sur le champ de bataille.

432 pages • Septembre 2018 • ISBN 9781784968922 • Illustration de Marc Lee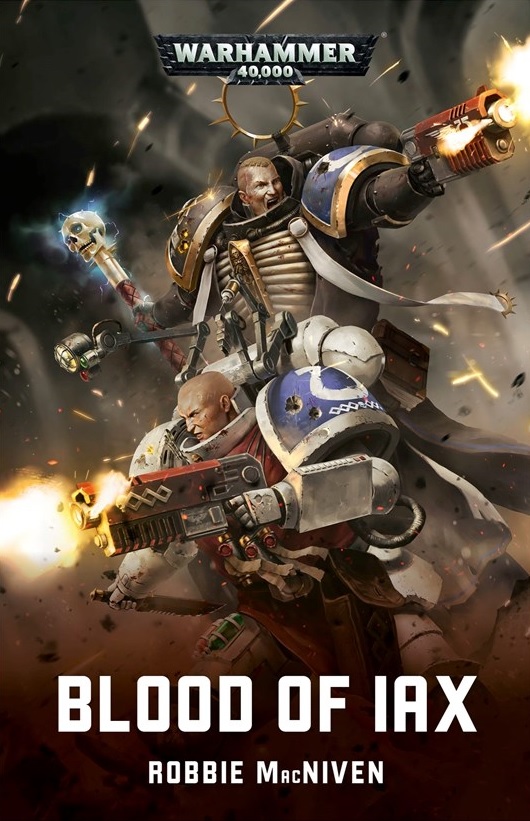 Artwork:
Spoiler:



Nico.

Admin






Messages

: 9432


Age

: 30


Localisation

: Perugia



---
Permission de ce forum:
Vous
ne pouvez pas
répondre aux sujets dans ce forum